Looking for Books like Fifty Shades of Grey? Fret not, check out my top recommendations!
Fifty Shades is still one of the most talked-about series in the Romance Industry. What started as a Twilight Fanfiction is now a popular Billionaire BDSM Romance. It gave rise to the Erotica Genre, as well as the Billionaire Romance trope.
I mean, so many Billionaire Romance trilogies were released after that!
In June 2021, Fifty Shades Freed in Christian Grey's POV came out, and I'd been reminiscing about how crazy I was about this series. If you read this series when it was still on the rise, you were probably invested in Christian Grey and Anastasia Steele.
It was my first-ever billionaire and BDSM Erotica Romance and I totally enjoyed it!
If you're planning on reading this series, there's going to be a serious hangover waiting for you at the end. So here is a list of romance books like Fifty Shades of Grey that I've read, re-read, and completely loved.
Bared to You by Sylvia Day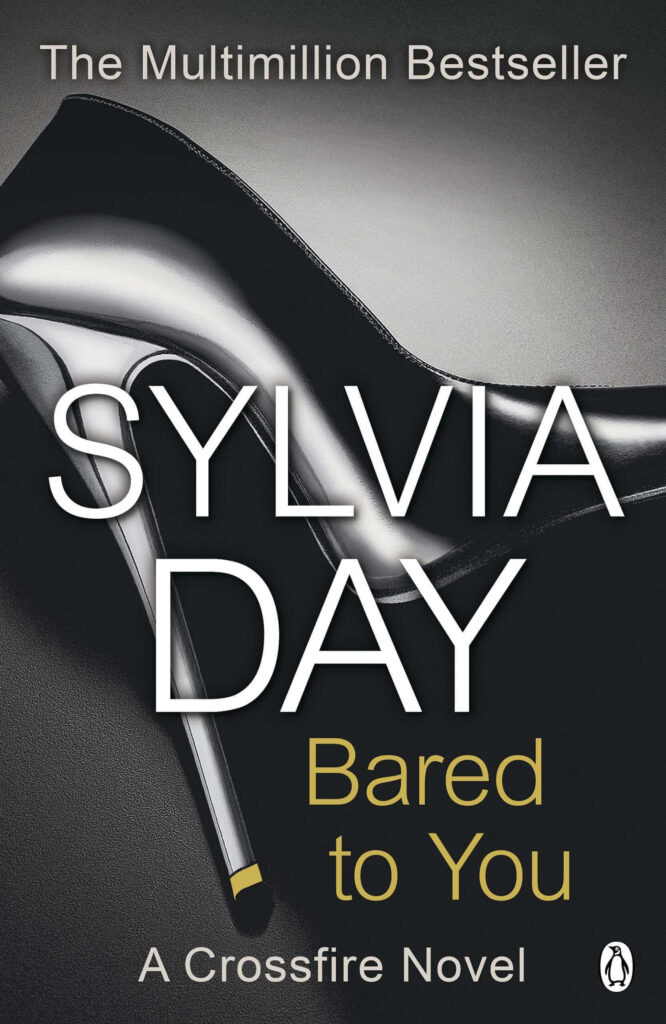 Bared to You is the first book in the iconic Billionaire Romance series Crossfire by Sylvia Day. Gideon and Ava are one of my top favourite book couples!
The scorching chemistry and steamy scenes, the suspenseful plot, and wonderful secondary characters are going to make you addicted to them. It's HOT–and personally, much better than Fifty Shades.
The story follows Gideon Cross, a billionaire who wants what he wants, is overly possessive, an alpha male with a dark past. Eva's recently found a job and when she meets Gideon for the first time, she's instantly attracted to him.
With a tortured past of her own and recognizing the same in Gideon, she tries to avoid him. But of course, they eventually come together. I love how their relationship grows and how they open up to each other.
Check out my review for Bared to You by Sylvia Day
This Man by Jodi Ellen Malpas
This Man is a Billionaire Romance featuring JEM's highly popular alpha male Jesse Ward – Lord of the Manor.
Jesse hires Ava to help with the interior decoration of The Manor. It's a business that he owns. It looks like an exclusive club from the outside.
Jesse is crazy about Ava from the moment he meets her. They have this intense chemistry from the start, and you wonder how Jesse and Ava are going to get together.
The characters are crazy! They are dysfunctional, chaotic, and over the top. Jesse is too controlling and possessive. Ava tries to not let him railroad her over everything – but gives in every time. The constant push and pull is frustrating, but somehow Jesse charms you into liking his crazy butt.
If you crazy possessive heroes who love their women fiercely, this is it.
Fixed on You by Laurelin Paige
Fixed on You, first in the Fixed Trilogy, was one of the unique Billionaire Romances I'd read. I was in the phase of discovering my love for reading Adult Contemporary Romances, and this topped my read list.
The characters are well rounded. Alayna has obsessive tendencies that have caused her to make many mistakes in the past. She's now moving forward with an MBA in hand, and a promising job at a bar.
When she meets Hudson Pierce, the new owner of the bar, his alpha demeanor captivates her. He threatens her control over herself and makes her senses go haywire. She refuses to give in to that chemistry.
Hudson offers her an irresistible deal, which she accepts. Alayna is dragged into his life filled with lies and darkness that he does his best to hide.
It is an intriguing series. Both the characters are flawed and dark, but together, they are stronger. And their journey is beautiful.
Release Me is the first in the Stark Trilogy, following Damien Stark, an enigmatic billionaire with a dark past and Nikki Fairchild, the woman he wants.
Nikki has had to deal with a lot of stuff. Adding Damien to the mix is something she wants to avoid, but she can't resist that pull. When he proposes a "business" offer, she accepts it.
Both have their secrets, darkness that they see reflect in each other. It's a sensual journey of Passion and Pain, Control and Submission. Damien wants to control Nikki, and she wants to relish the pain and submit to the man she starts to trust.
The pace of the story is slow and leans towards Erotica than the plot. But the sequels explore Damien's and Nikki's past. 
On Dublin Street by Samantha Young
This was my first read by Samantha Young, and boy, I was so crazy over Braden Carmichael – the billionaire alpha male in this book. 
This book tops a lot of my lists. Dublin is on my top places to visit list. Braden is obviously on my top book boyfriend list. This book is one of my favorites to re-read. 
It's a light, sensual, steamy Billionaire Romance that is sure to warm your heart, curl up your toes and swoon every time Braden enters the scene. 
Jocelyn Butler is living a life of solitude. Running from a dark past, she doesn't allow herself to get attached to people. Things change when she moves into Ellie Carmichael's apartment in Dublin Street.  
Braden is Ellie's brother and doesn't take no for an answer – especially since the attraction is two-sided. Braden and Jocelyn have an intense relationship. The explosive chemistry, scorching scenes, and angst will keep you hooked.
Wall Street Titan by Anna Zaires
Wall Street Titan is another of my all-time favorite Billionaire Romances. Marcus reminded me of Braden from On Dublin Street. And by now, you all know how crazy I am for obsessive alpha males. 
Emma is a cat lady who is perfectly happy staying in her bubble. But with her friend's encouragement, she gets back in the dating game and meets a guy on a dating site. 
When she sees him for the first time, she thinks the guy has lied to her about his appearance and interests. Although, it's a case of mistaken identity. 
Marcus is attracted to Emma. He doesn't understand the appeal behind the girl as she is nothing like the socialites he usually goes for. But his mind won't let go of her, and soon he pursues her with laser-focused intensity.
Check out my detailed review for Wall Street Titan by Anna Zaires.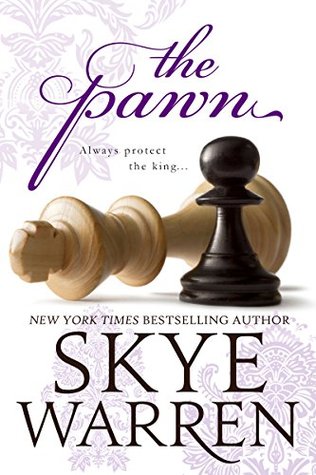 A lover of Dark Romance cannot miss out on the Endgame trilogy by Skye Warren. The Pawn is addictive, gritty, seductive, intense – the hero out for revenge, and the heroine caught in the middle of a game she isn't aware of. 
This was my first read by the author, and what a journey it was. Avery James has had a good life, till her father's fraudulent dealings were exposed. Now, her financial conditions are in dire shape, and in order to help her sick father, she puts herself up on an auction. 
Gabriel Miller is out to destroy her father and her. He's the reason for her current situation and when he buys her at the auction – we know there's more to come. 
Honestly, go in blind. The blurb gives out enough clues, but it isn't as simple as the usual revenge trope. Skye has an amazing writing style – she's captured the darkness of Gabriel and the desperation of Avery so well. 
Dirty Billionaire by Meghan March
Crieghton Karas is an arrogant billionaire and has women across the country vying for his attention. He can get any woman he wants, but that one explosive night with Holly, he is a goner. He wants her and he'll get her. 
So when I first read the trilogy, I pretty much loved it. Creighton is unapologetically a jerk. He is distant, mysterious, commanding, and has a soft spot only for Holly. 
Holly is a country singer, under a contract with her label who tell her what to do, and she tries to fight them however she can. She is sassy and I liked her in the first book. 
However, there's unnecessary push and pull between the two which I found kinda boring. The plot's fun and fast-paced. Both have interesting personalities and the chemistry is hot. Definitely a good one-time read. 
Mina Harris hasn't had food for days. She is homeless and starving. When she steals a wallet from a guy, she's caught red-handed by the hero. Lev 'feels' for the first time when he sees Mina. He doesn't understand emotions and Mina affects him on a deeper level. 
To not let that feeling go, he gives her an ultimatum – a job, a place to stay, food to eat or he calls the police. Mina chooses the former and the romantic journey begins. 
Lev is one of the unique characters I've read. The story is light-hearted, fun, heart-warming and my all-time favorites to re-read. It has amazing supporting characters and you feel you're a part of their family.
What I loved the most was how Mina accepted Lev as he was. She understood him and never rushed him. Same with his family – they loved Lev, and after they got to know Mina, they accepted her into the fold too.
There are many things going in this story – but it's best if you experience it. You'll love Lev and Mina. 
Close Liaisons by Anna Zaires
Close Liaisons is the first book in the Krinar Chronicles Trilogy. This one is different as it's more of a Sci-Fi Romance but the hero has the same Billionaire, Alpha, Obsessive, Possessive tendencies. 
In the future, aliens have landed on Earth. They are powerful, have vampire tendencies and prefer vegetarian food (Yes, you read that right). They don't interfere in human matters, but it's clear who is in charge of Earth now. 
Mia is a college student living in New York. She hasn't met any aliens and isn't expecting to, until one day, she catches the eye of a powerful Krinar called Korum. 
Korum is arrogant, territorial of Mia from the get-go. He wants her, he'll have her. His nature goes on the darker side, and the intensity scares Mia, who wants nothing to do with him. 
It's not plain erotica – it's so much more. The plot is unique and the characters are nicely developed. Anna has built the post-alien world well. There's the human-alien politics, suspense, steamy scenes that make the trilogy so addictive. 
Neanderthal Seeks Human by Penny Reid
Neanderthal Seeks Human is the first book in the Knitting in the City series, which follows the exploits of seven knitting friends in Chicago. 
Janie is a quirky character – she is a nerd, an encyclopedia that loves throwing out trivial information about stuff, and kinda obsessed with the security guard of the office building – Quinn Sullivan. 
One day, life tosses her a curveball, and she loses her job, apartment and a boyfriend on the same day. Quinn, who witnesses it all, offers her to work at his firm. And there begins the friends to lovers, romantic comedy story.
Quinn is an alpha, protective of Janie, a grumpy hero who is secretly a teddy bear. And I absolutely loved him!
The story is enjoyable and you'll want to be friends with the knitting group. I love their discussions about everything. Definitely a must read!
Resisting the Boss by Whitney G
Jonathan Statham is the CEO of Statham Industries. He reminded me of Christian Grey – only a non-dominant version. He is used to getting what he wants. And he wants Claire in his bed and in his life. 
Claire is the Marketing Director at Statham Industries. One day, she catches the eye of Jonathan, who she thinks is the sexiest man. But because of the age gap (Claire is 40-ish and Jonathan is 28 something), she is reluctant to start anything with him. 
Jonathan's pursues her hard and eventually, she falls for Jonathan's irresistible charms.
I loved Jonathan – he is that obsessive alpha male I am addicted to. And if you want more Christian Grey like heroes – he is definitely it. 
So, what to read after the Fifty Shades series?
If you want to read books similar to Fifty Shades of Grey (closely similar), I recommend reading Bared to You or Release Me. They are not heavy on BDSM, but the heroes are similar to Christian Grey – billionaire, has a dark past and is pretty possessive. 
These are my top recommendations if you're looking for books like Fifty Shades of Grey! Billionaire Romance is one of my favorite tropes to read and I'm sure I'll have more to add to this list. 
Have you read any of these before? What are your favorite books like 50 Shades of Grey?
Do comment!
Psst – Looking for a trending book recommendation? Check out Twisted Love by Ana Huang.